Whichever aspect of Post-production you need assistance with, we can handle it. Whether it's creating a gripping narrative in the edit, pitch perfect audio in the sound mix or visually stunning colouring in the grade, we are trained and equipped with the tools to make it happen!
OFFLINE & ONLINE
The edit is where the hours of footage and dialogue you've recorded, are carefully crafted into a captivating story or maybe a super stylish montage. Whatever project you're working on, your going to need someone to put all the pieces together. We have edited hundreds of different films, with a range of scales. From massive features, telling detailed character driven stories, right down to snappy online promotional films where every second is key to getting your message seen on social media and the overcrowded online market.
Design and Mixing
Sound is a far more important part of any creative media project than most realise. How are your potential customers going to get what you're about if they cant hear your message clearly? How are people going to appreciate your music, if it's too quiet in the mix? That's where we come in. We have years of experience working on corporate and educational films, where clear audible dialogue is so crucial in engaging with your audience. We have also made many distinctive music videos for a wide range of different genres and themes. So we understand how important it is for your music to sound rich, professional and just how you like it.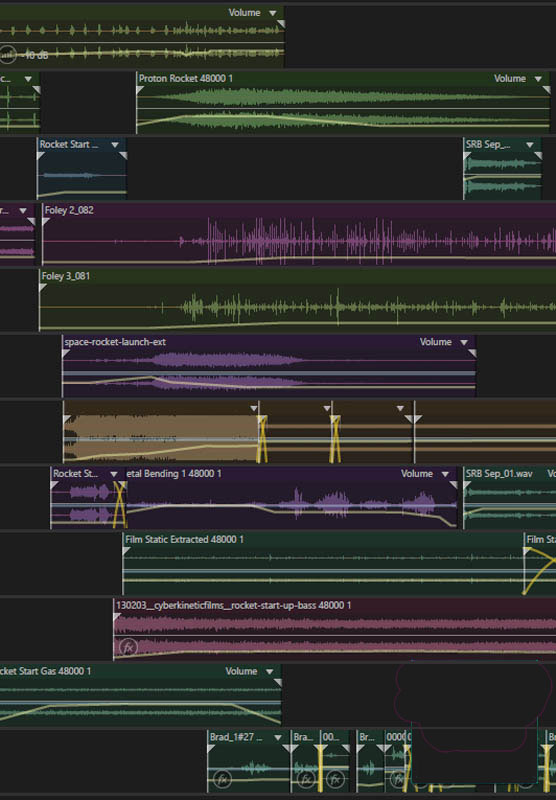 Correction and Grading
Colouring is that cherry on the cake, it's the thing that's going to help draw viewers eyes to your film and help give them a strong sense of the feeling of your piece. A good grade can be the difference between a dull, uninspiring piece and something that really gets heads turning. A strong technical   grade can also hide the transitions between jarring shots and fix issues such as poor lighting and saturation. Whether you want to add a stylish grade to your film or you need your footage coloured to meet broadcast specification, we can help.
Want to find out more about how we can support you?